Financial Information
It is our mission to provide you with affordable, high-quality treatment that fits your budget! We offer a variety of payment options to meet your needs. Our office accepts payments by:
• MasterCard
• Visa
• Discover
• American Express
We also offer financing options through the ​CareCredit​​ system.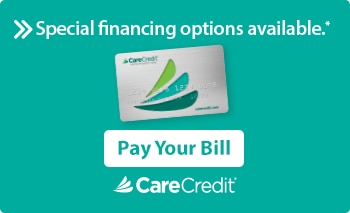 If you have any questions about financing or payment, ask us! We will thoroughly explain your choices and work hard to accommodate your needs.
Insurance
We participate with many insurance carriers. If your insurance covers treatment, you will receive the benefit of reduced personal costs. Insurance policies vary, so we will review your insurance to determine the appropriate course of action. Once treatment has started, we will file your claims.
To help us with your insurance filing, please complete the insurance questions on our questionnaire. Please remember that insurance is a benefit for you or your child, and if there is any remaining balance after your insurance pays their portion, the financially responsible party is accountable for all charges.
Contact Us
Wondra Dental Care, P.C.

701 Broadmoor Blvd.
Rio Rancho, NM 87124


Phone: (505) 891-1100
Fax: (505) 891-1094